The Heart of Infant & Toddler Sleep
For Infants and Toddlers between 12 weeks and 24 months old, sleeping in a cot
For parents of infants and toddlers who are struggling with their little one's sleep. From night waking to cat napping, feeding to sleep, rocking to sleep, any challenges with getting them to sleep. Let's help them become independent little sleepers! The consultation will take place either in the comfort of your home, telephone or Skype. My availability varies but I can often accommodate a new client within a week.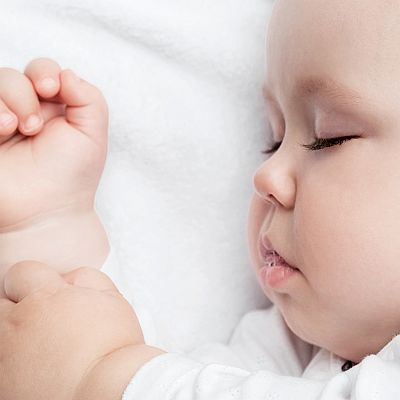 A full sleep evaluation for your child

Private 60 minute sleep consultation

A personalised sleep plan

Three 15 minute follow up telephone calls

Three weeks of email support*

Daily evaluation of sleep log
The Heart of Infant and Toddler Sleep package with consultation by Skype or telephone:  AU$370.00
The Heart of Infant and Toddler Sleep package with in-home consultation in Brisbane: AU$430.00
* Email support: I will try to get back to you as soon as I can. I know that as a parent of a young child, timely support is important. My guarantee to you is that I will get back to you within one business day.
* My availability varies but I can often accommodate a new client within a week.
FEEDBACK FROM PARENTS
A well rested baby is a happy baby. Here are some testimonials from parents who's children are now sleeping better thanks to Melanie and The Heart of Infant and Toddler Sleep packages
Thank you Melanie for helping us with getting a bit of couple time back
My son would wake up every 2 hours screaming but with a bit of hard work and Melanie's help his sleep has improved and keeps improving every day. We are now able to start our evenings at 7 or 8 instead of 10 pm.. We are now able to sleep through the night and feel rested in the morning all ready for a new day!! best money I have ever spent. Once again thank you Melanie..
Thank you for all your help. I can't overstate the dramatic improvement in Atticus' sleep and routines since we adopted your plans and approach. Your support and advice made what I thought would be a difficult and time consuming change, into a quick and relatively painless process.

After implementing your advice we now have a little man who goes down with no fuss at steady times (day and night), self settles and is sleeping through the night in his own cot! These changes have really helped Atti stay steady through his day and removed his afternoon tiredness attitude.

As for Mum and Dad, we are enjoying a return of long restful nights without the ups and downs, and battering from co-sleeping.

Thank you again from a well rested Dad, Mum and Bub.
We found Mel through a friend that had some great results, and we were at a stage with our 9 month old daughter where we needed some guidance. At the time we met Mel we had our daughter waking and feeding 4-5 times a night, every night, and it had been going on like this for 6 months. My wife was just getting by somehow with the little amount of sleep she was able to get, but we knew that there had to be an easier way. Since Mel is in Brisbane and we're in Sydney we communicated via FaceTime and emails, working together to come up with a plan and routine that we were happy with. Although the early stages can pull on the heart strings for us Mums and Dads, Mel was extremely supportive and encouraging, and we started seeing results within the first week. By day 10 our little one was sleeping through the night, no feeds during the night, and waking up rested and happy. Mel has been a great help to our family and the tools we have now we've been able to keep coming back to when situations change like holidays or illness. We would highly recommend Mel's services!